Quality as

value
Engineered Fire Piping considers quality as a key factor to satisfy meet the most demanding requirements and guarantee maximum efficiency and productivity.
We understand the challenges of our clients as a guide to continuous improvement in all our products and processes, collaborating technical advice and supplying products manufactured with the most innovative technologies.
Our commitment is that our clients feel comfortable and satisfied to collaborate with us. Our quality assurance system, in accordance with the ISO 9001 standard, covers all phases of the production process, from the evaluation of suppliers, through all the innovative manufacturing processes, to the dispatch of finished products, and the measurement of customer satisfaction.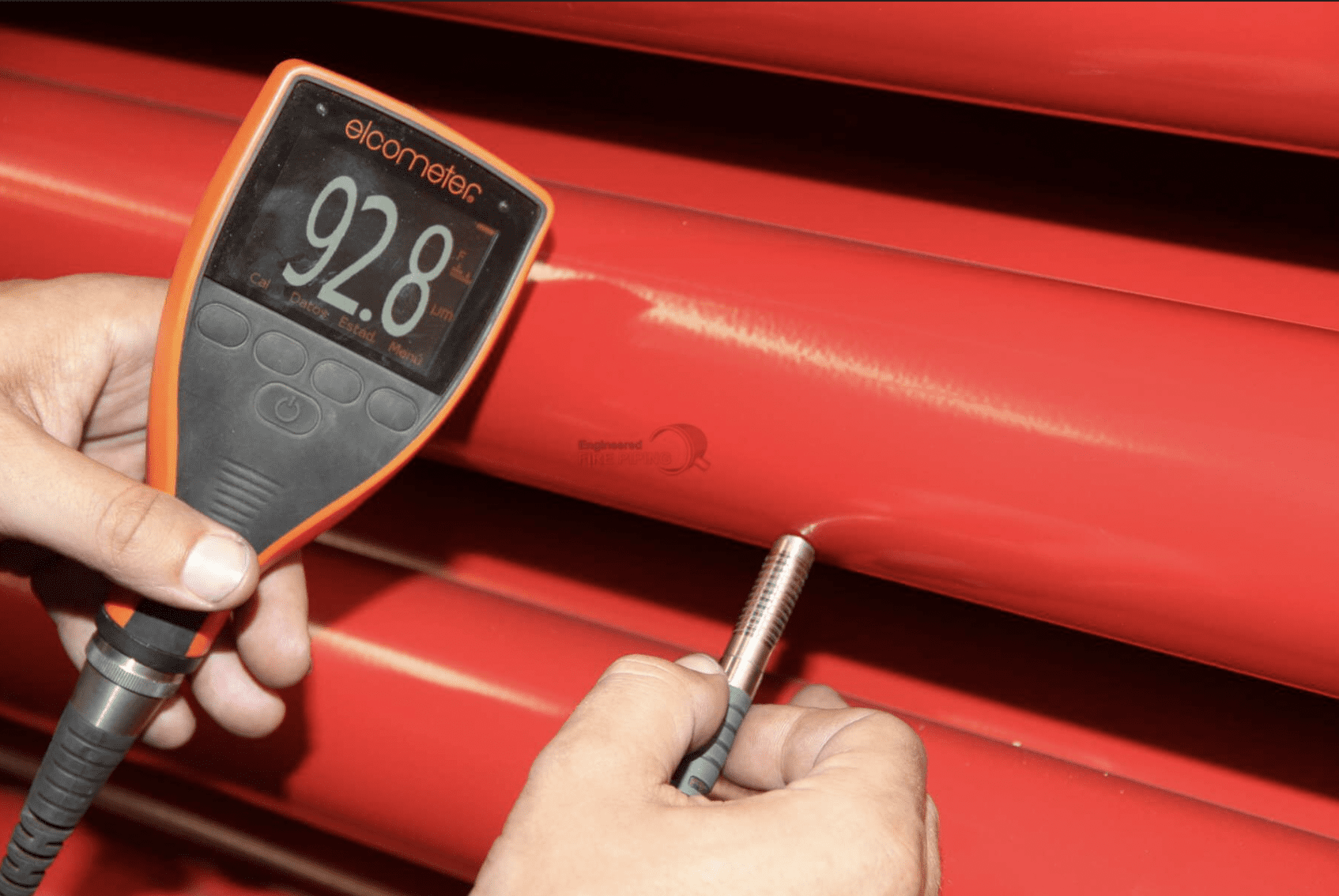 Supplier

Evaluation
Our commitment is to use pipe produced with the highest quality guarantees by leading manufacturers in the EU and in accordance with the EN standards in force.
PIPE PREFABRICATION PROCESS
Surface cleaning. In the case of shot-blasted pipe, it is verified that the surface has a degree of cleanliness, at least SA 2 1/2 and the subsequent emptying of the shot inside the pipe by means of a lifting-vibrating table.

Grooved joints. Verification and control according to the router manufacturer's standard.

Dimensional control. Verification that the manufacturing reference conforms to what is specified in the Workshop Sheets. E.N.D. by penetrating liquids. They are applied according to the test specification to 100% of the socket welds. Drill control. 100% of the sleeve bores are checked and verified.

Extraction and elimination of projections and circular surfaces cut by plasma. The projections of the plasma cut are detached, the cut circles are extracted and all the holes are checked at 100% on a lifting-vibrating table. Mandatory control according to NFPA 13 standard, thus avoiding possible obstruction of the spray heads.

Hydrostatic test at 40 bar for 10 sec. Applies to random samples of tubes whose length
PAINTING AND PACKAGING
Thickness control. At the exit of the paint line, and according to the procedure, dry film thickness measurements are made.

Adhesion control. At the exit of the paint line, an adhesion test is carried out according to a specific procedure.

Packaging area. All tubes are labeled in the packaging area. Each one of them carries three barcodes on its personalized label that indicate: The order number, the type of tube, and the article number. Already in the packaging area, the three barcodes are read in order to obtain the delivery note for each package and go directly to billing, guaranteeing the correct