Phases

of the process
In this procedure we will try to list the specific characteristics that a polyurethane resin has and why it is ideal for coating and recovering the interior concrete floors of PCI water tanks.
Polyurethane is found in many areas of our daily lives. Its applications are very diverse. Apart from being more flexible than other similar agents, it stands out for its resistance to the impact of chemical solvents, which allows it to be used in a wide variety of production processes.
Polyurethane resins are an industrial product, often used in the manufacture of inks, mould making, plastics and adhesive materials. These resins are malleable, their hardness and elasticity properties can be altered, and once they have settled into their final form, they do not return to their original shape.
Polyurethane resins are notable for their durability and resistance to oils and greases, as well as excellent abrasion and tensile strength. They can bind structures together, forming impact-resistant adhesive bonds that solidify quickly and can adhere to a variety of surfaces, including concrete.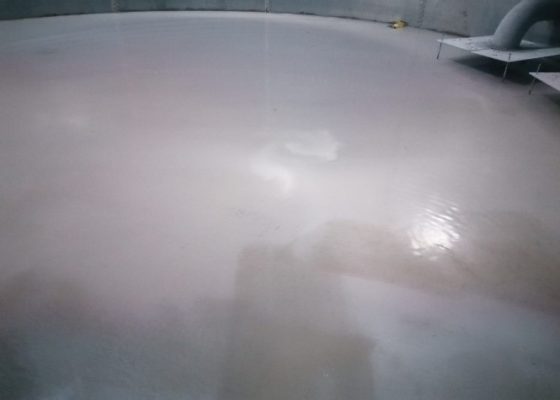 CLEANING
We will need to access the inside of the tank through the manhole. Once inside, the tank must be completely emptied. If emptying the tank fails in removing all the water, it must be removed by mechanical means (submersible pumps) or manually (hoovers). All traces of sediment and other rust or similar particles shall be removed from the area to be coated. Afterwards, the floor shall be dried by heaters and wait 24-48 hours for the floor to be completely dry. Humidity shall be prevented for the works to be properly done.
1º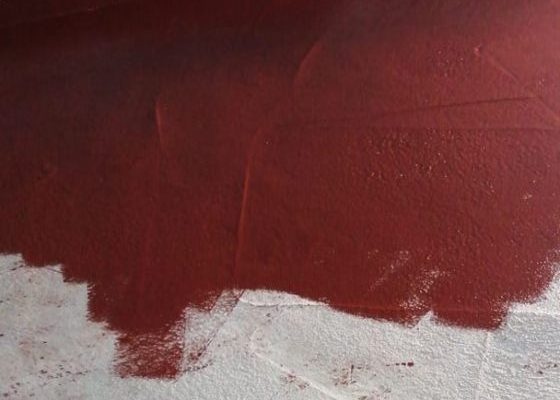 COATING
Once the inside of the tank is completely dry, the water tightness process will begin by applying an initial polyurethane-based primer to cover the entire floor and help the resin to adhere. The yield of this is calculated on 1kg/2m2 and can be diluted in specific solvents if conditions make it advisable. It can be applied by roller or brush in small spaces and has a drying time of 24 hours.
2º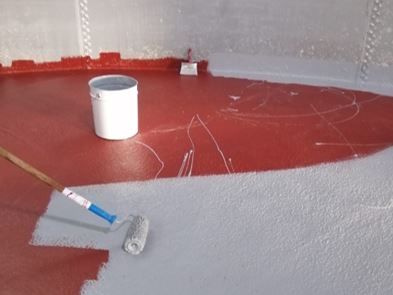 POLYURETHANE RESIN
After the initial primer has dried, the polyurethane resin can be applied to cover the entire primed surface. The application of this resin is the final step in concrete floor water tightness. The resin yield is 1kg/2m2 and is applied by roller or brush. At the end of the application, a drying time of 48h will be given before introducing water back into the tank.
3º