What is a

Fire Protection Pipe?
The pipe is a core component of a fixed fire protection system. Pipes transport and distribute the extinguishing fluid (water, gas, foam solution, etc) from the source to the discharge devices installed in the protected area.
The type of piping that can be used is stated by the installation standards for fire protection systems.
Usually, aboveground pipes are metallic, carbon steel and cupper. When allowed by the Installation Standards, listed non-metallic pipes can also be installed. Non-metallic pipes are CPVC and Polypropylene for aboveground installations and, PVC and High-Density Polyethylene for underground ones
Allowed carbon steel pipes manufacturing process, sizes and dimensions are stated by different Fire Protection Installations Standards.
Welded and seamless pipes are accepted when manufactured according to the following Pipe Standards:
European Standards
UNE EN 10255M, UNE EN 10216-1, UNE EN 10217-1.
ASME Standards
ASTM A53, ASTM A795, ASTM A135, ASTM A106.
Advantages Tube

prefabricated
Manufacturing pipes up to 9.0 m in length, Engineered Fire piping is the first workshop in the world that has a robotic cell able to process up to 9.0 m length automatic sprinklers systems pipe sections. The required orbital welding process is FM–approved too.
Production capacity: Thanks to our 6 fully automatic robotic cells, we can produce the ammount of pipes equivalent to the length for 12 thousand sprinklers daily. Our painting line can process every day up 30 Km of pipes. Additionally, one of the robotic cells can prefabricate up to 14″ pipes.
For sprinkler heads distances different of from 3 m, our robotic cells can significantly reduce the number of different prefabricated pipe sections, by creating symmetric sections that consequently lowers the manpower cost and the number of grooved couplings, helps to avoid assembly mistakes.
Automated prefab process for pipes up to 14″ with 8″ socket.
Besides the quality records, the label every prefabricated pipe section wears, includes the required info for an easier installation, as follows: type of pipe, pipe identification code, number of drawing the pipe belongs, pipe assembly area among the existing in the drawing, etc. Traceability and the supply conformity to order is are guaranteed by means of a pre-shipment label reading process.
The painting process ensures the highest coating adhesion and corrosion resistance.
Engineered Fire Piping's technical office includes a highly experienced team of engineers, who, closely collaborating with the client, will advise and help to find the best and most optimal technical solution, customizing each project, its assembly drawings, and the workshop sheets.
The product is ready for a quick, clean, and safe on-site assembly. Packaging prevents damages during shipment and facilitates the product identification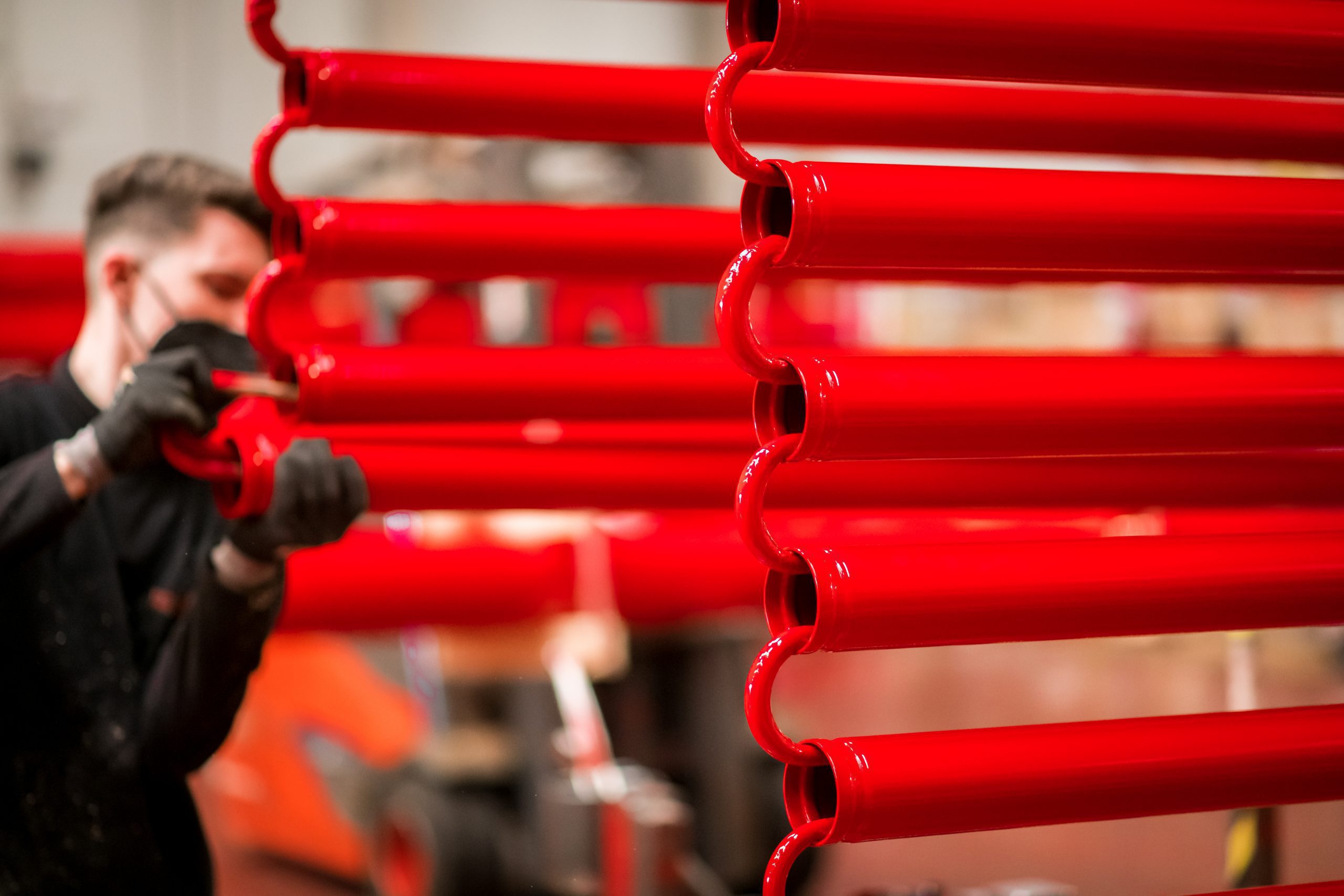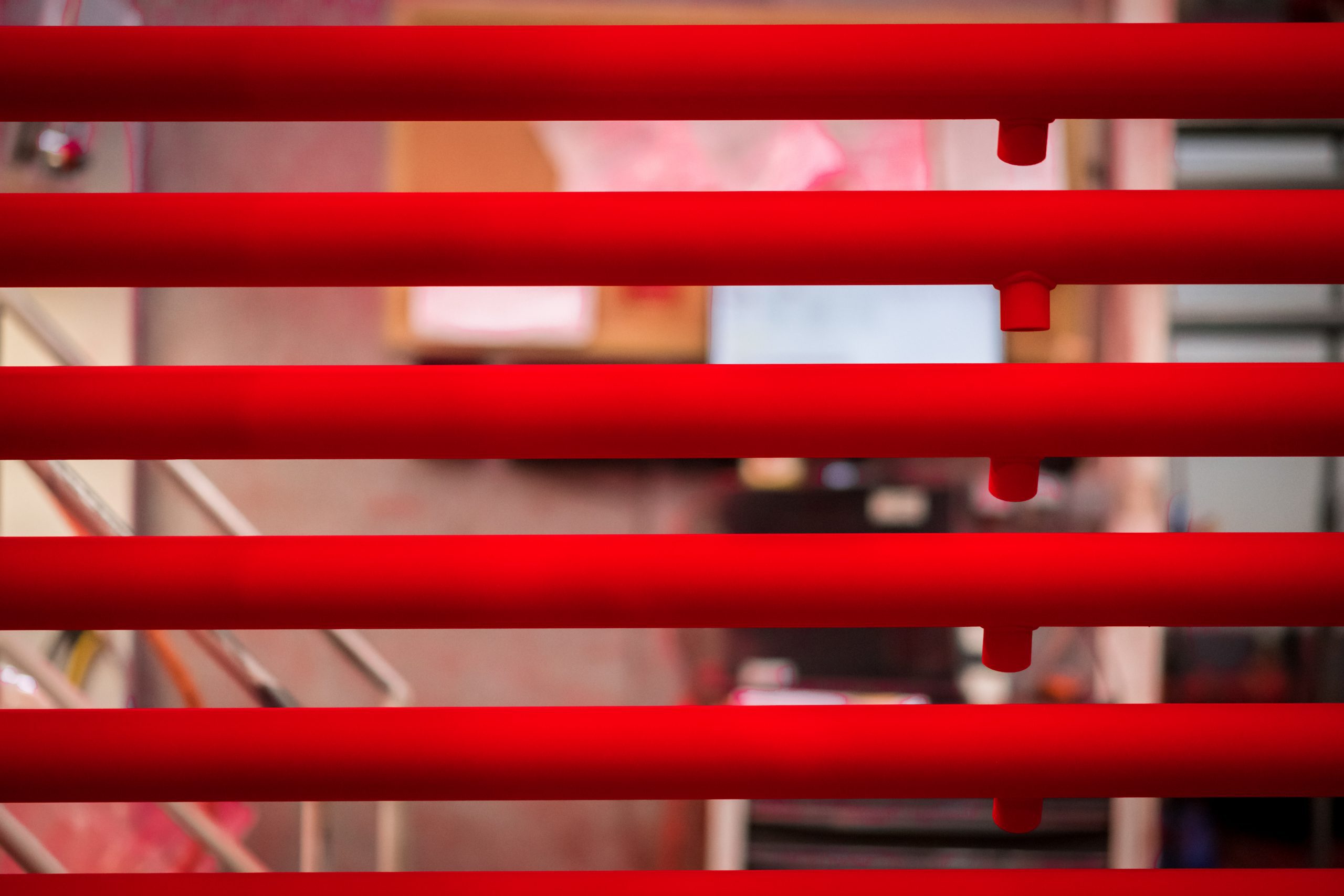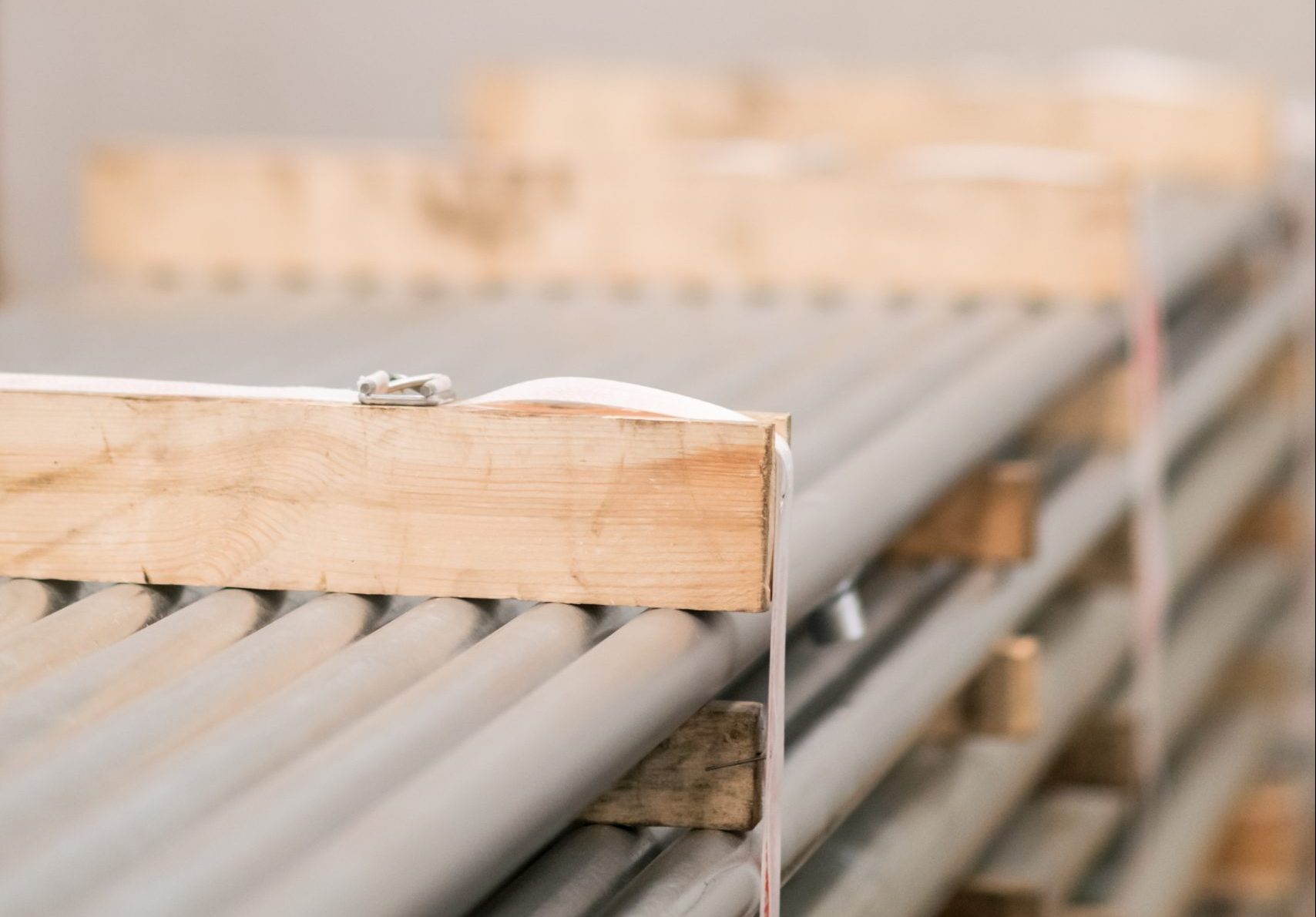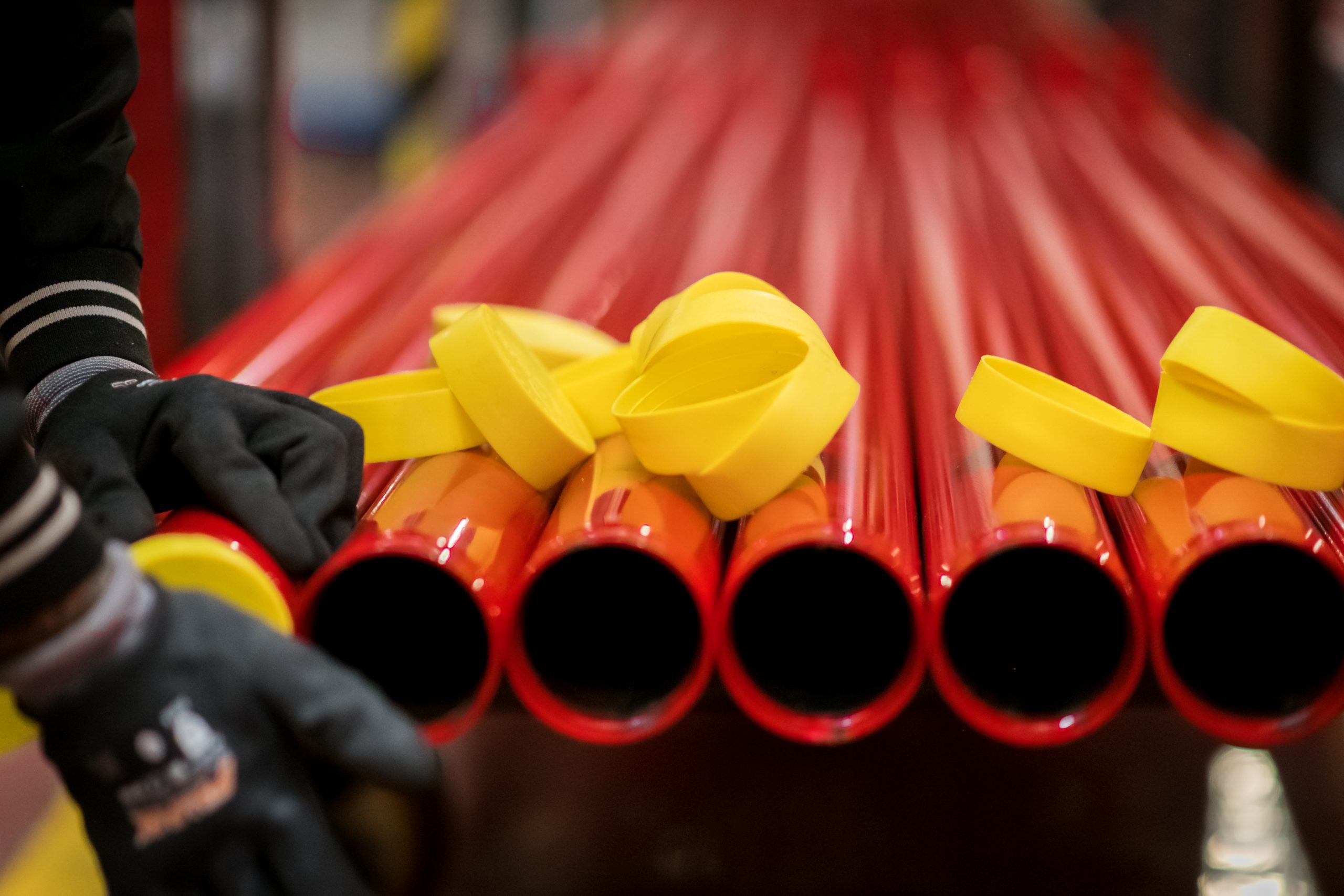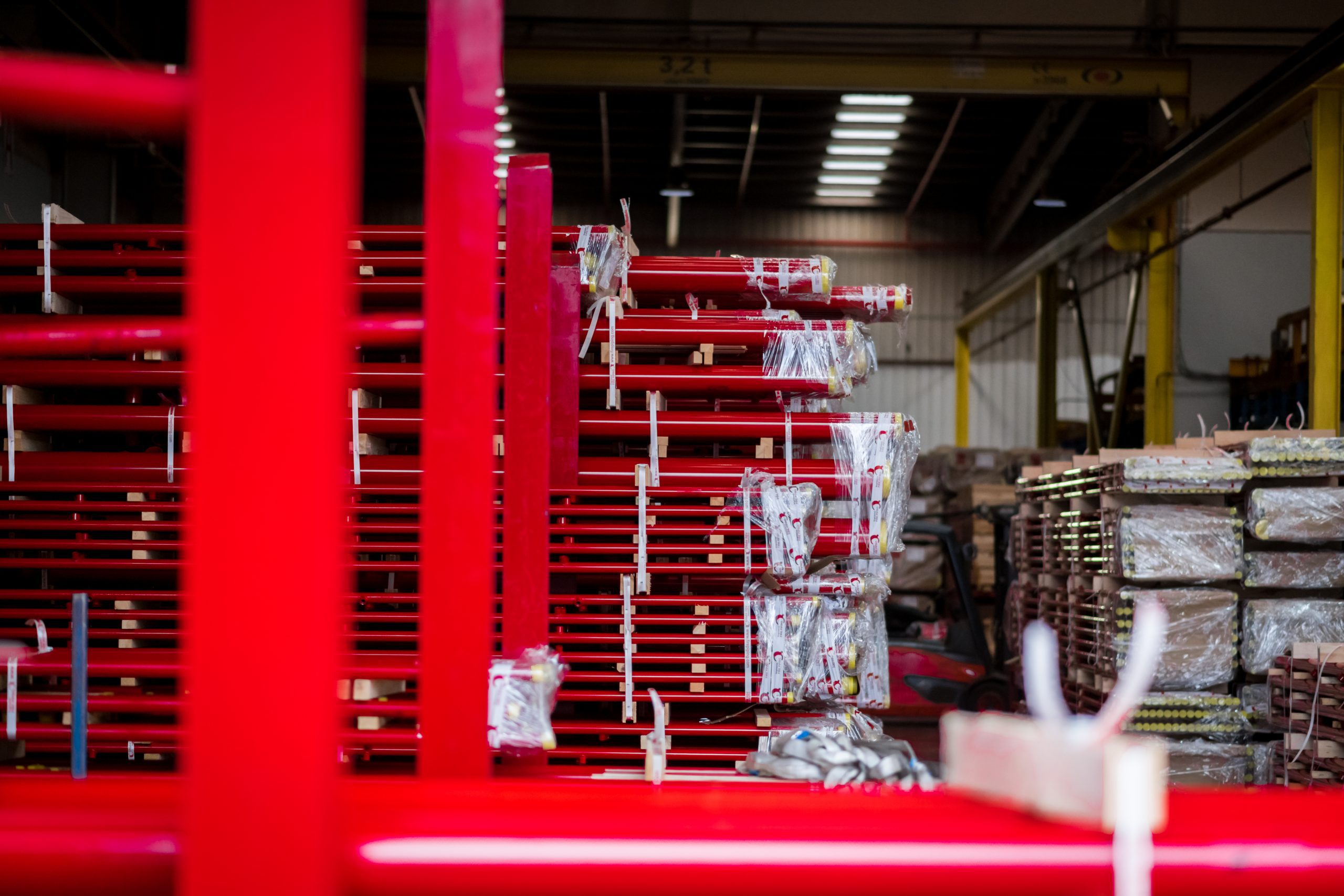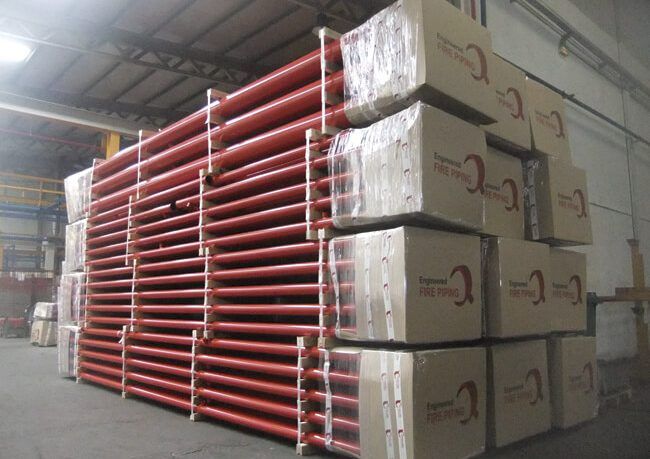 Candles reduced extrusion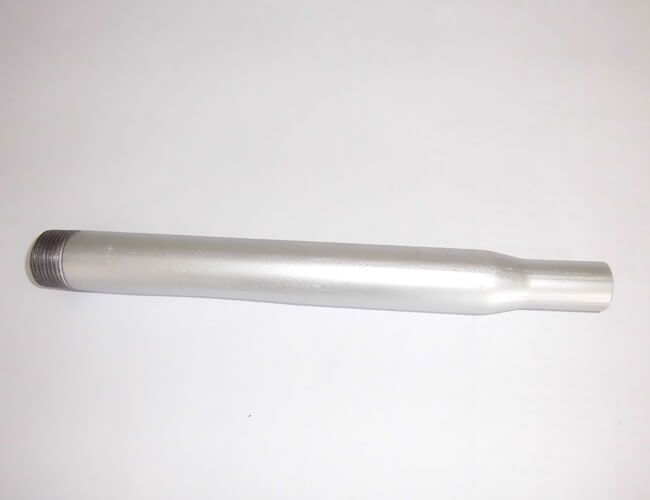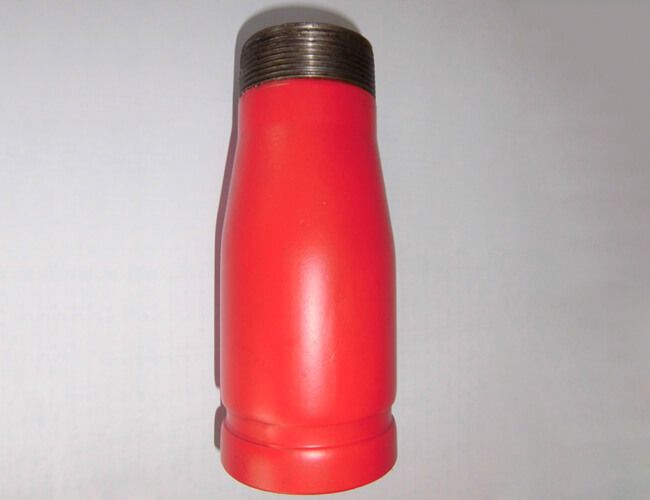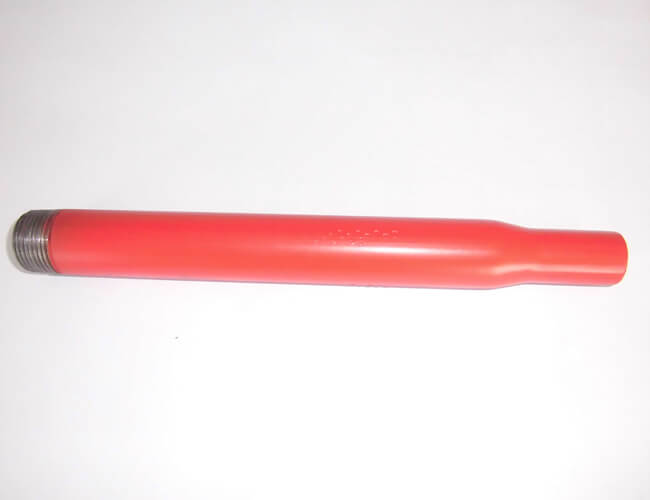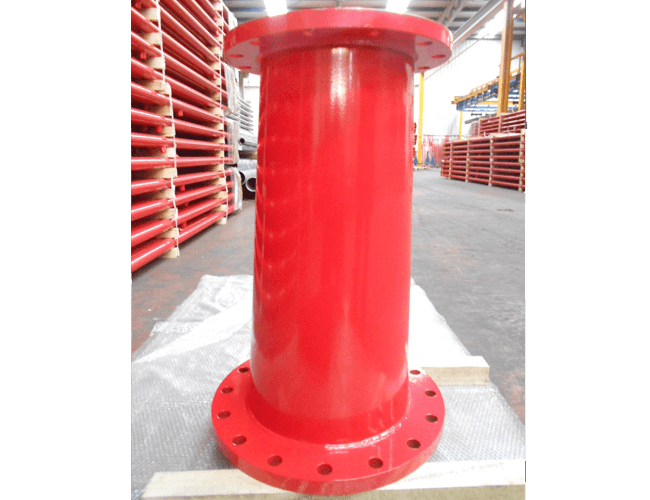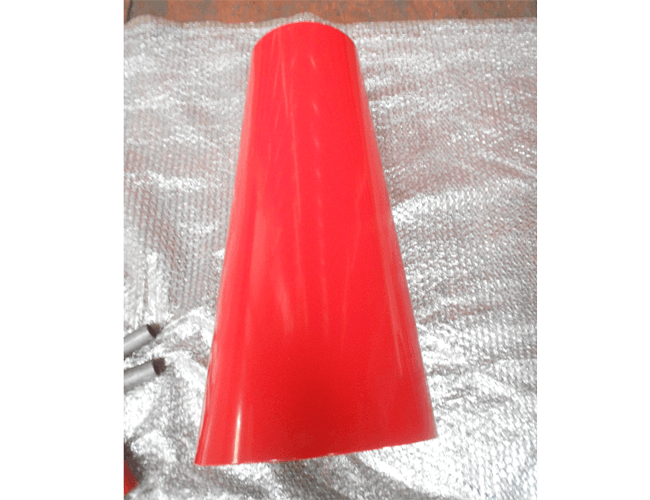 Different types of sleeves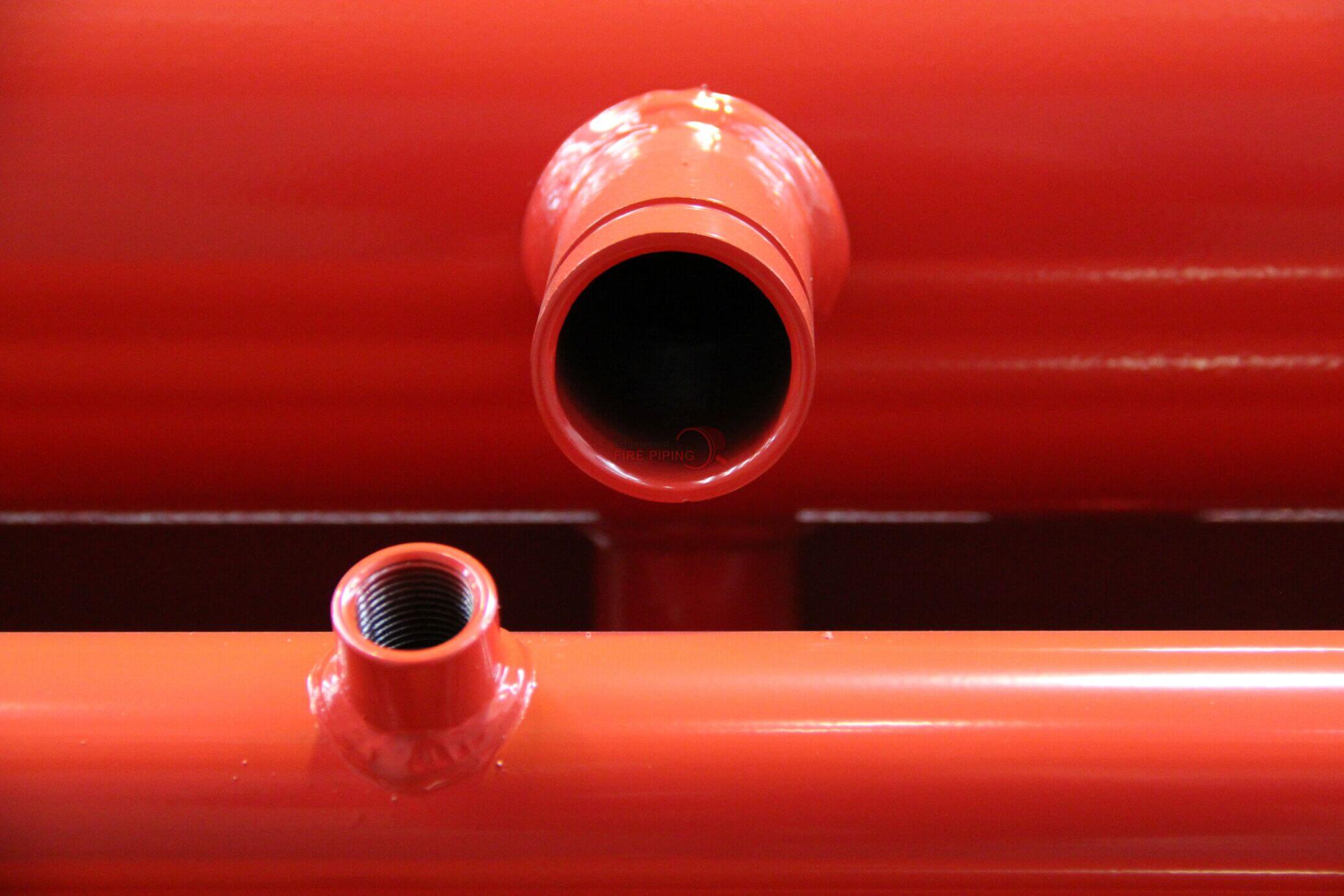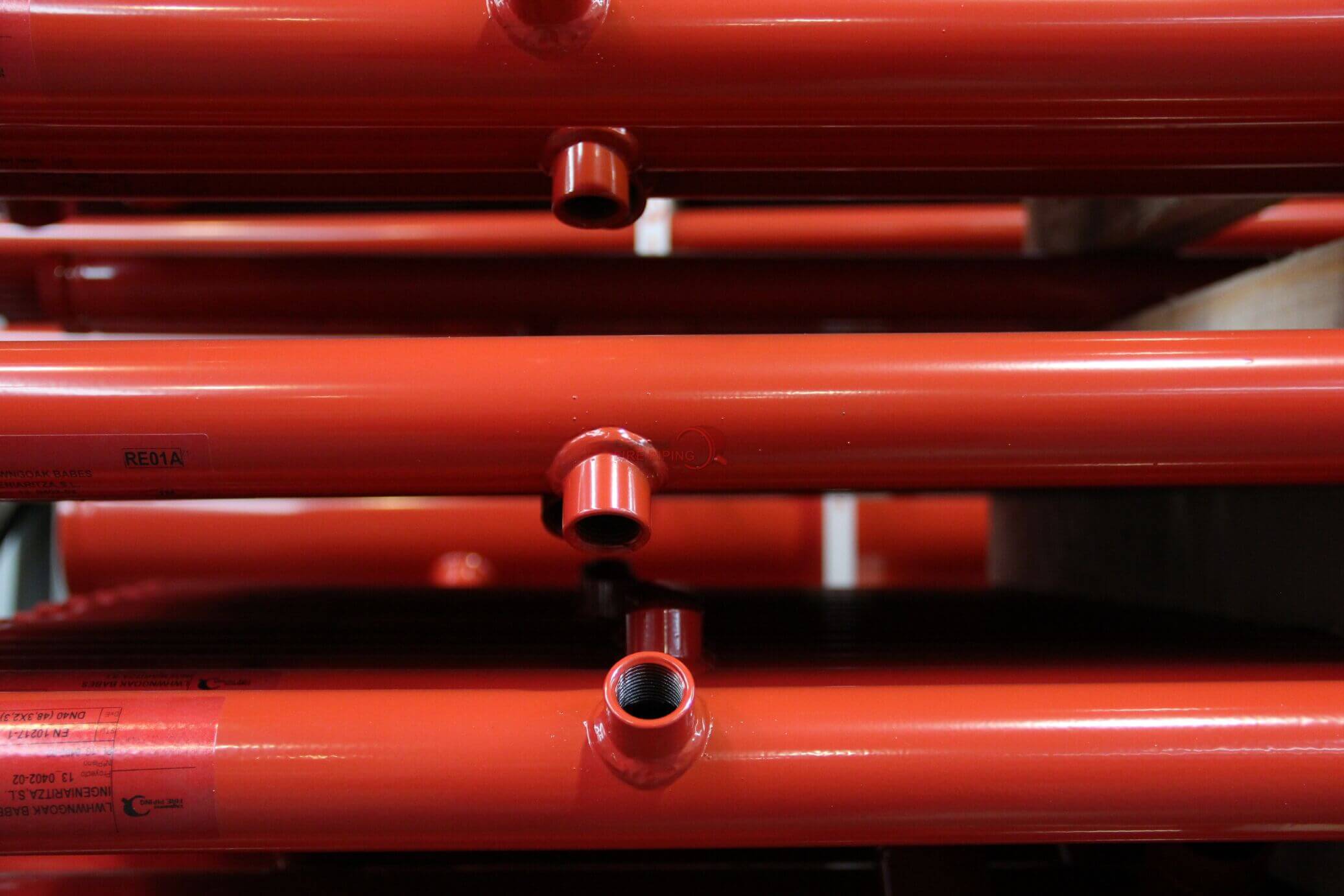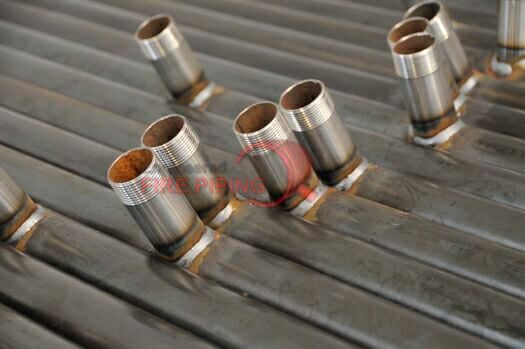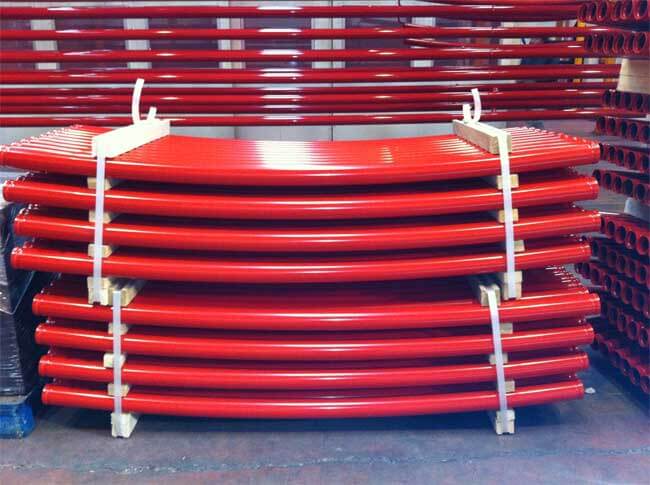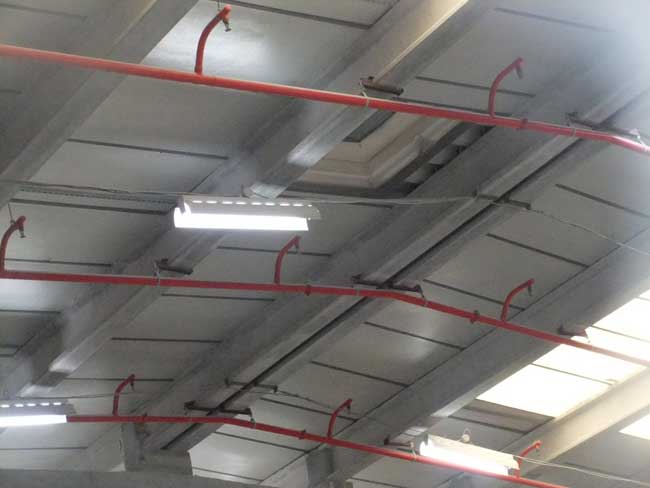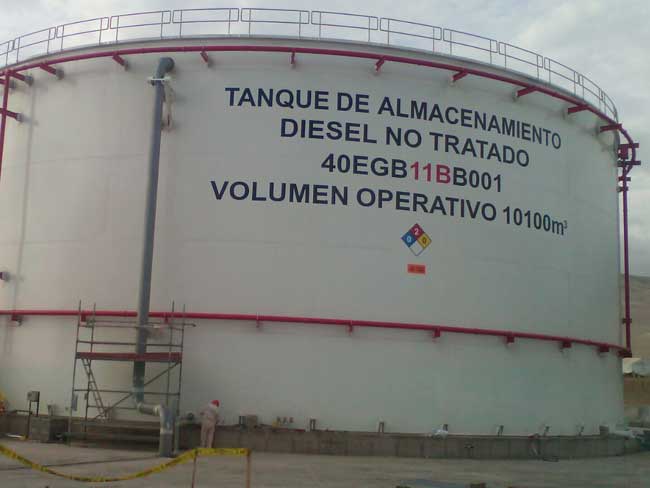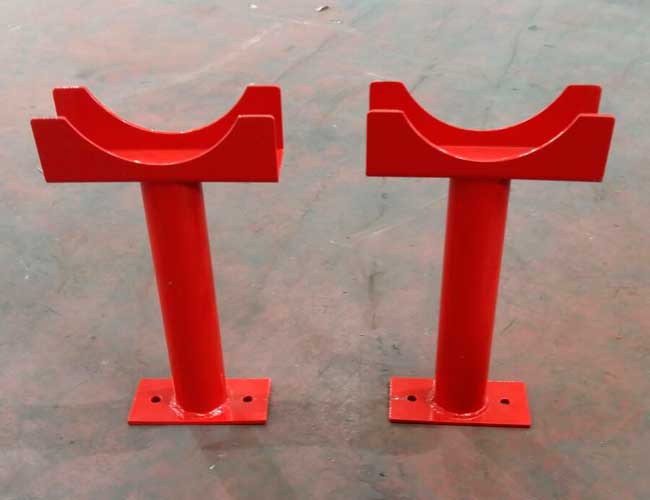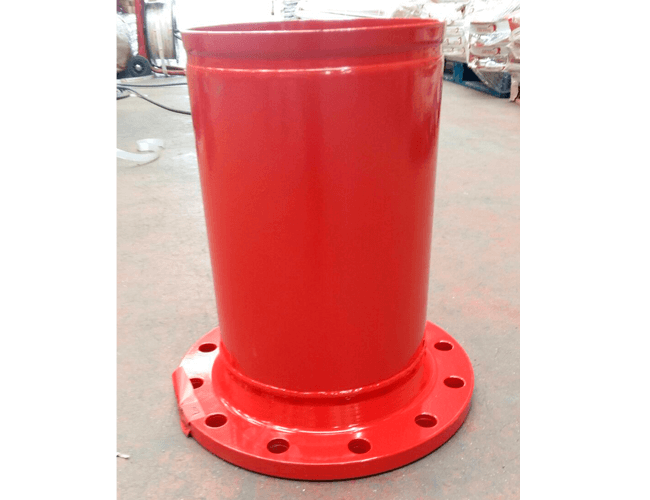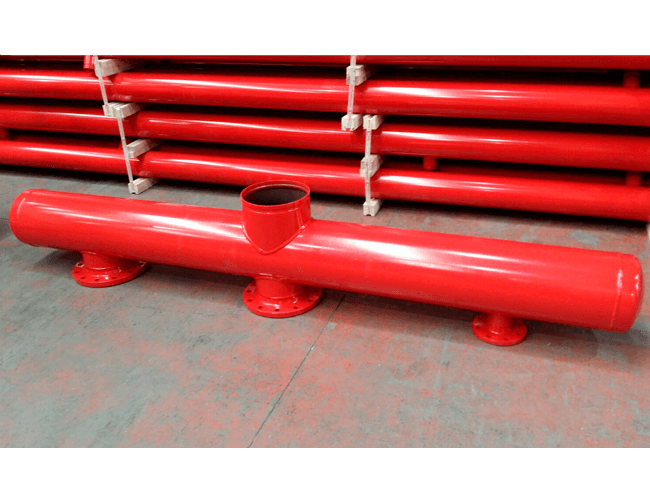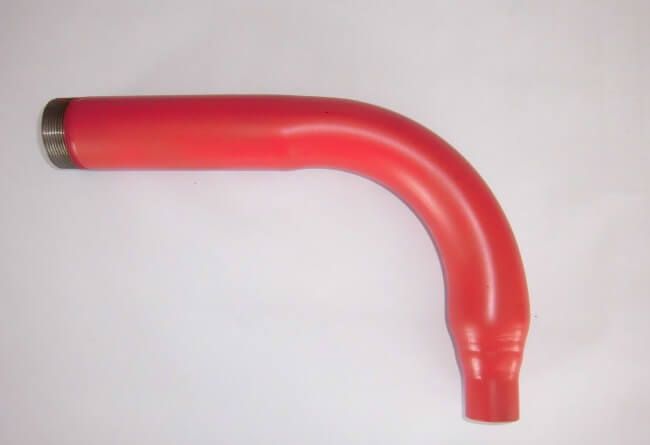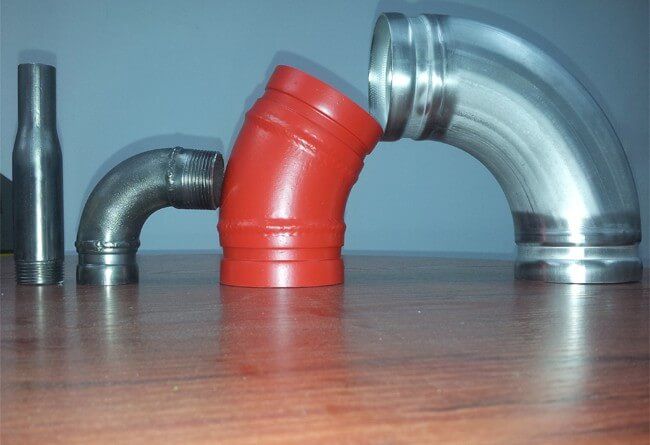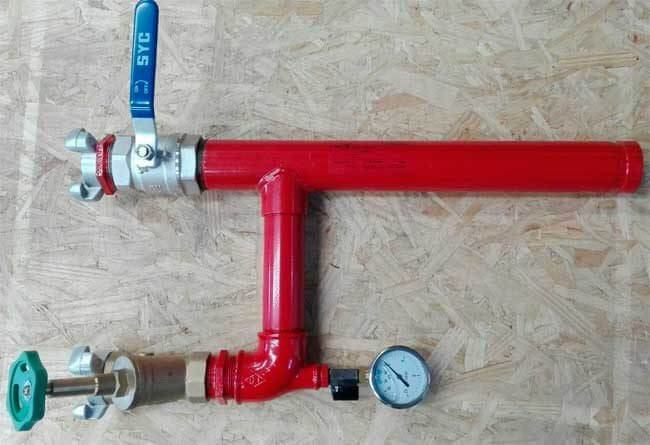 FIRE PROTECTION

PIPING

STANDARDS
Pipe is specified by stating its nominal size (NS), which is only approximate. Nominal size is neither the inside nor the outside diameter and it is necessary to use standard tables or manufacturers' tables to ascertain these two dimensions exactly.
The types of steel and the thicknesses of the pipes vary with the manufacturing standards, so for example standards like EN 10216-1 or EN 10217-1 have a wide range of wall thicknesses for each nominal diameter, and others like EN 10255 have three types of pipes depending on the wall thickness, H, M and L.
ANSI/ASME B36.10M. as a dimensional standard. In this standard, the thickness is defined by the Schedule number (SCH), as the schedule number increases so does the wall thickness, and as a consequence the inside diameter reduces The ASME standards corresponding to the types of pipe used in fire protection installations are ASTM A106, A 53, A 795, A 135.